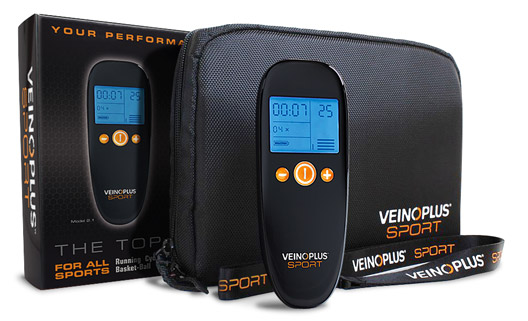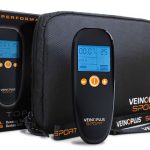 Veinoplus® Sport
199,00 €
A Veinoplus Sport Box includes the following :
1 Veinoplus Sport electro-stimulator, medical device CE marked, complying with the CE Council Directive 93/42/EEC and patented
1 pair of VEINOPLUS PACK reusable, self-adhesive electrodes
1 travel bag
1 9V alkaline battery
FREE: 1 lanyard
ONE YEAR WARRANTEE – FRENCH TECHNOLOGY
Description
Additional information
Use
Description
VEINOPLUS® SPORT is an electro-stimulation device which delivers low frequency and low voltage impulses.
Operateswith one 9 volt battery and two electrodes.
30 minute program, optimized for Sport recovery.
Veinoplus Sport is one of the safest stimulator in the world and meets the most stringent safety standards established in the US by Association for the Advanced of Medical Instrumentation and American National Standard Institute (AAMI/ANSI NS-4 1986/2002).
More about Veinoplus Sport
ONE YEAR WARRANTEE – FRENCH TECHNOLOGY
For a "global recovery" or "whole-body recovery" (main use ): put the electrodes on the calves.
For a "local recovery" (specific use) : put the electrodes on the muscles or group of muscles which have been involved in the activity.
Contra-indications : Veinoplus Sport must not be used by users with implanted cardiac pacemakers or defibrillators.
ONE YEAR WARRANTEE – FRENCH TECHNOLOGY